The power to capture perfect selfies is now at your fingertips! The Pictar Smart Selfie Stick is the world's most advanced selfie stick with a six-button control panel built into the handle, allowing a variety of functions even when the stick is fully extended. For example, you can easily control the tilt of the phone relative to the stick to determine the perfect shooting angle, use the zoom function, adjust image brightness as well as switching between the front and rear camera. The Pictar Smart Selfie Stick includes the powerful and easy-to-use Pictar App that offers 20 shooting modes for taking better selfies in any situation. In addition, the Pictar Smart Selfie Stick features a rechargeable battery and comes in three cool colors. It is suitable for all major iPhone and Android models, and you don't even have to remove the phone cover.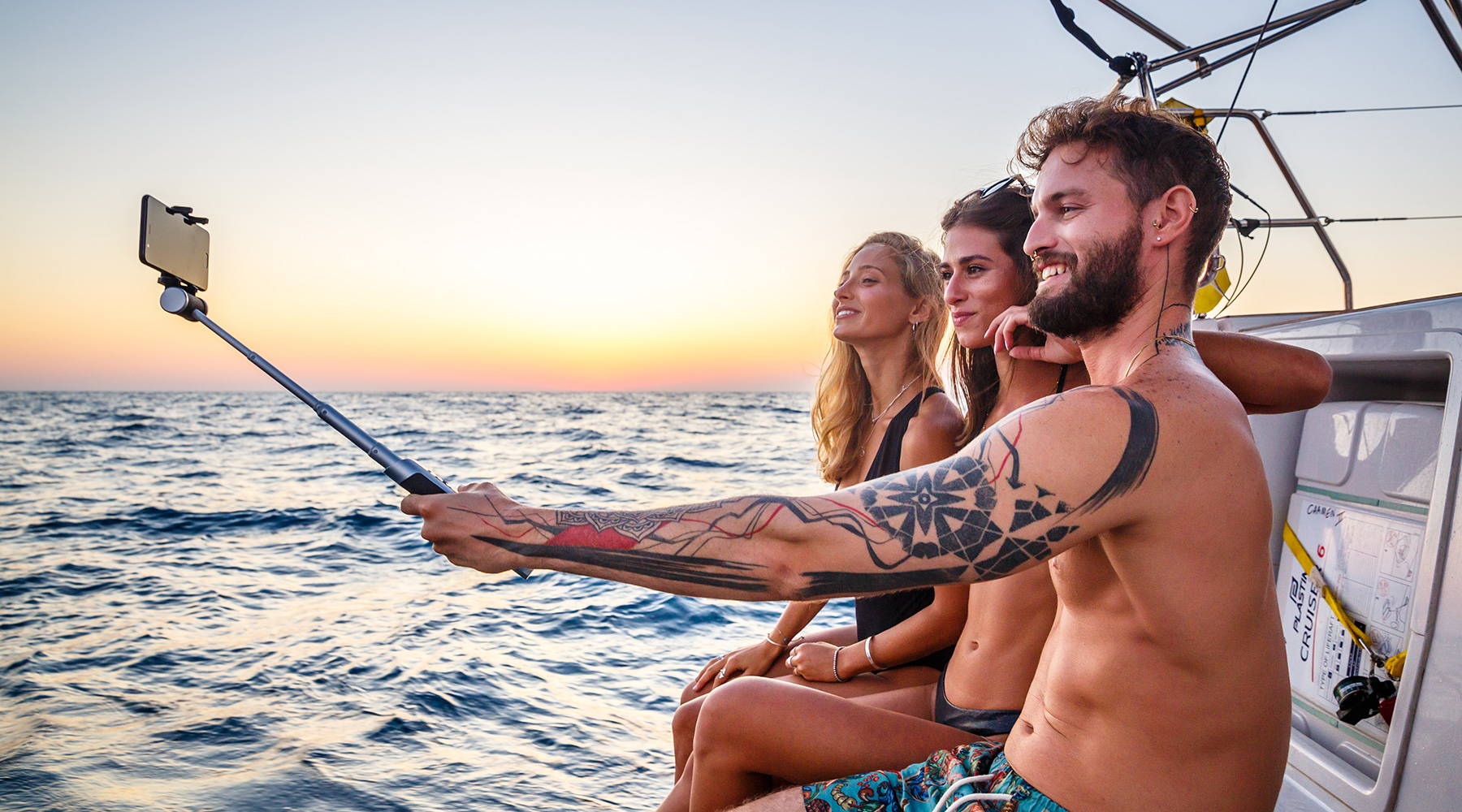 A tiny electric motor located at the top of the stick, remotely controlled by the main panel, enables tilting between 0° and 270° degrees to quickly and easily reach the optimal shooting angle, without the hassle of folding and extending the stick.
6-button control panel located in handle
Allows for full control of all photographic functions, even when the stick is fully extended. For example, you can set the phone's angle, switch between front and rear camera, take a still image or shoot video, zoom in or out, control image brightness, and select between the 20 extremely useful shooting modes offered by the Pictar App.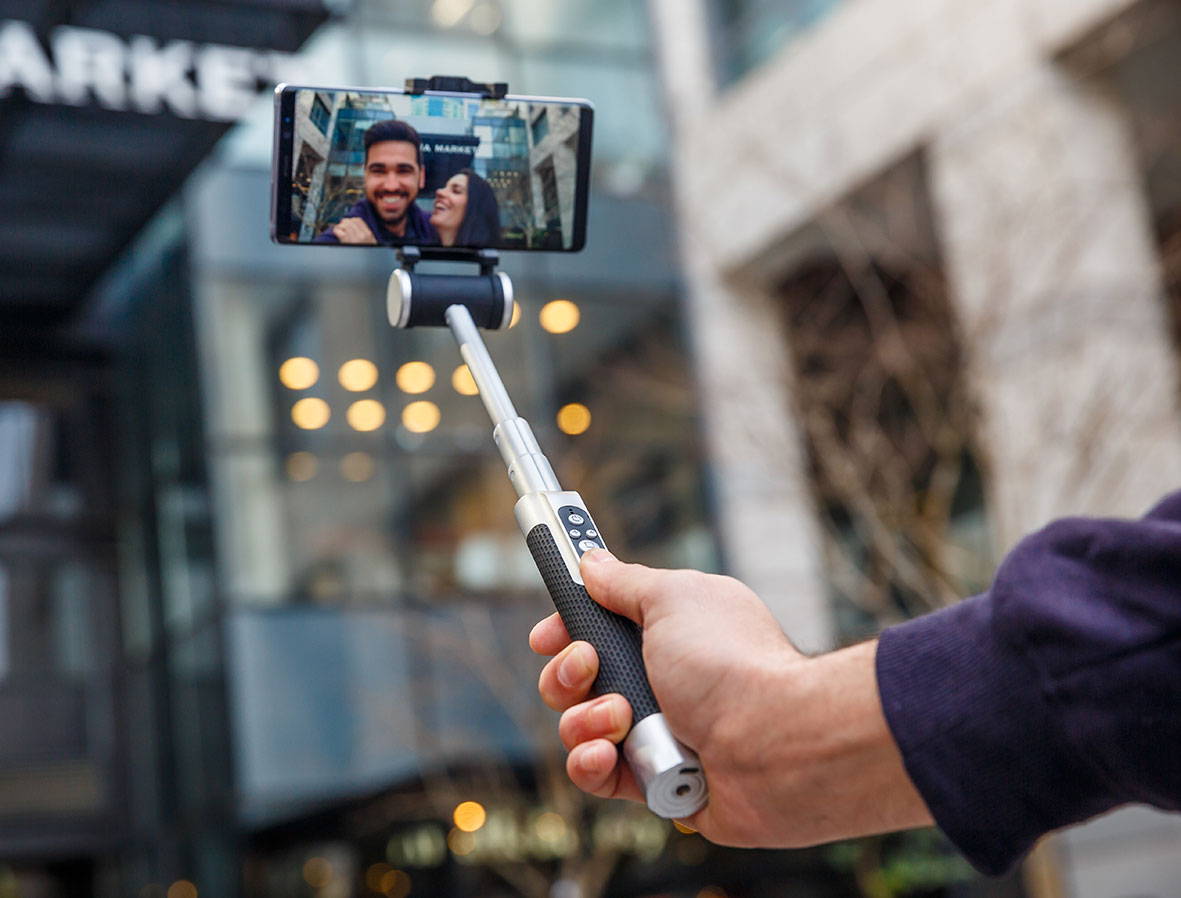 The Pictar App was created to enable better selfies, stills and video clips. The app includes 20 useful photography modes adapted to a wide range of situations, such as a trip or vacation, family entertainment with the kids or a fun night out with the guys. By selecting the appropriate shooting mode you'll see immediately how image quality improves.
Wireless ultrasonic connection
The next generation of wireless connectivity uses a high voice frequency to transmit information between the control panel and the phone. As a result, you will enjoy instant connection between the selfie stick and the phone, reducing battery drain on your phone. In addition, the wireless ultrasonic connection means you don't have the hassle of having to pair your phone to the device.