If you love the great outdoors, this photolicious combo is the perfect setup for you! The Pictar Smart Grip will give you the steady hand you'll need to shoot even while hiking, biking or riding in a car. The wide angle of the attached lens will make sure you'll be capturing more details of the scenery around you. Great combination for action shots, landscapes and more!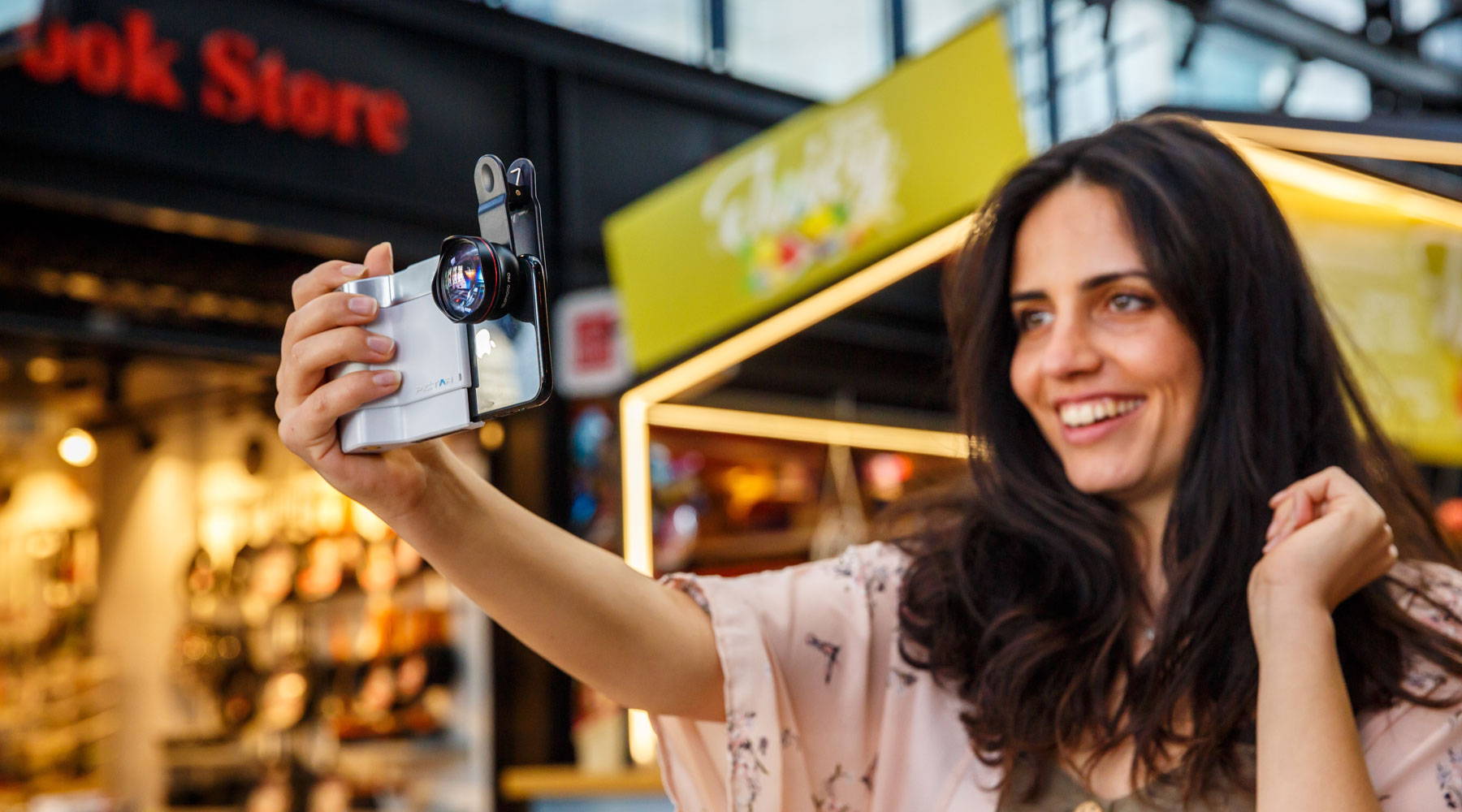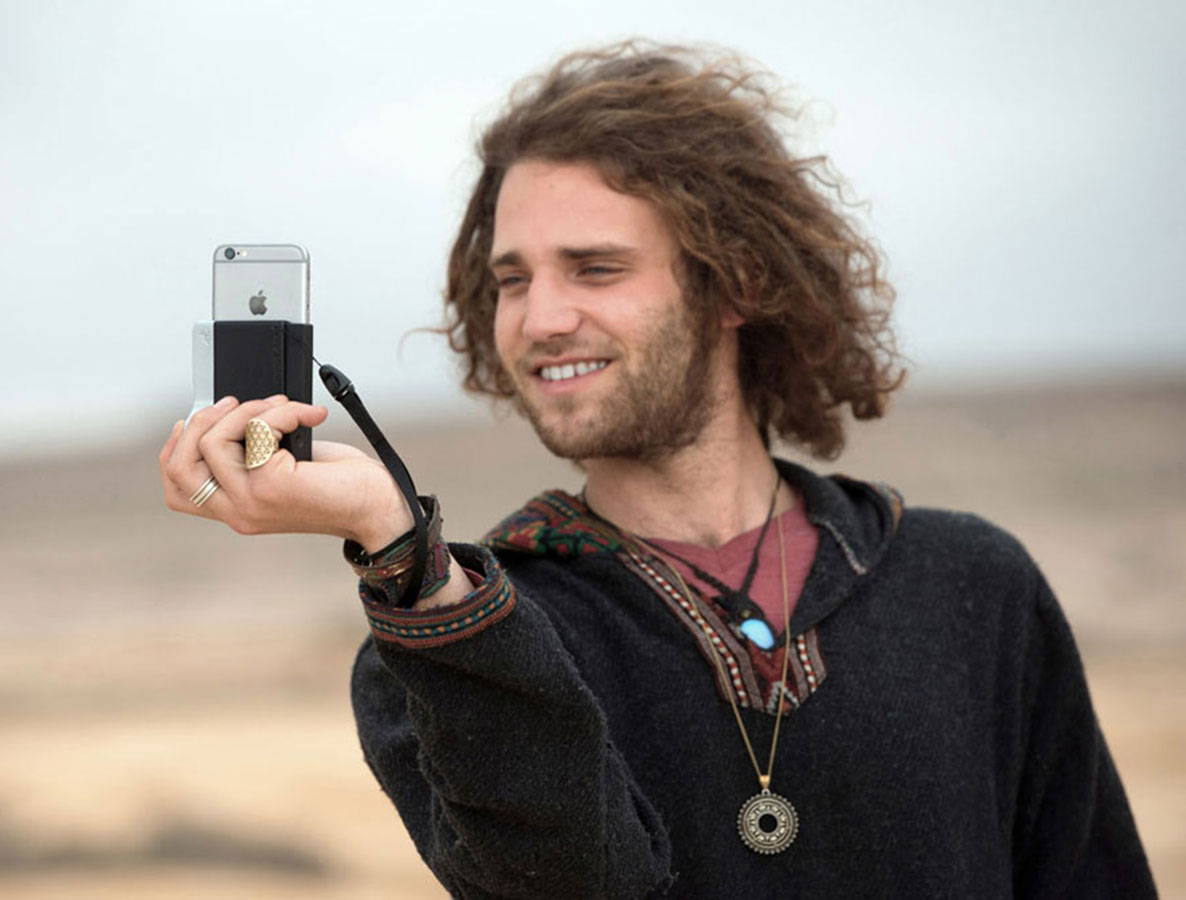 The comfortable grip prevents the phone from slipping out of your hand, significantly improves the sharpness of images and allows you to shoot with one hand (vertically or horizontally) and even take a picture with gloves. 
Read more:
Universal clip-on connector - suitable for any device
The lens' universal clip-on mount allows the lens to connect to almost any smartphone, tablet and laptop on the market. The lens can be connected to both the front camera and the rear "selfie camera". And the best part? You don't even have to remove your phone's cover!  
Read more: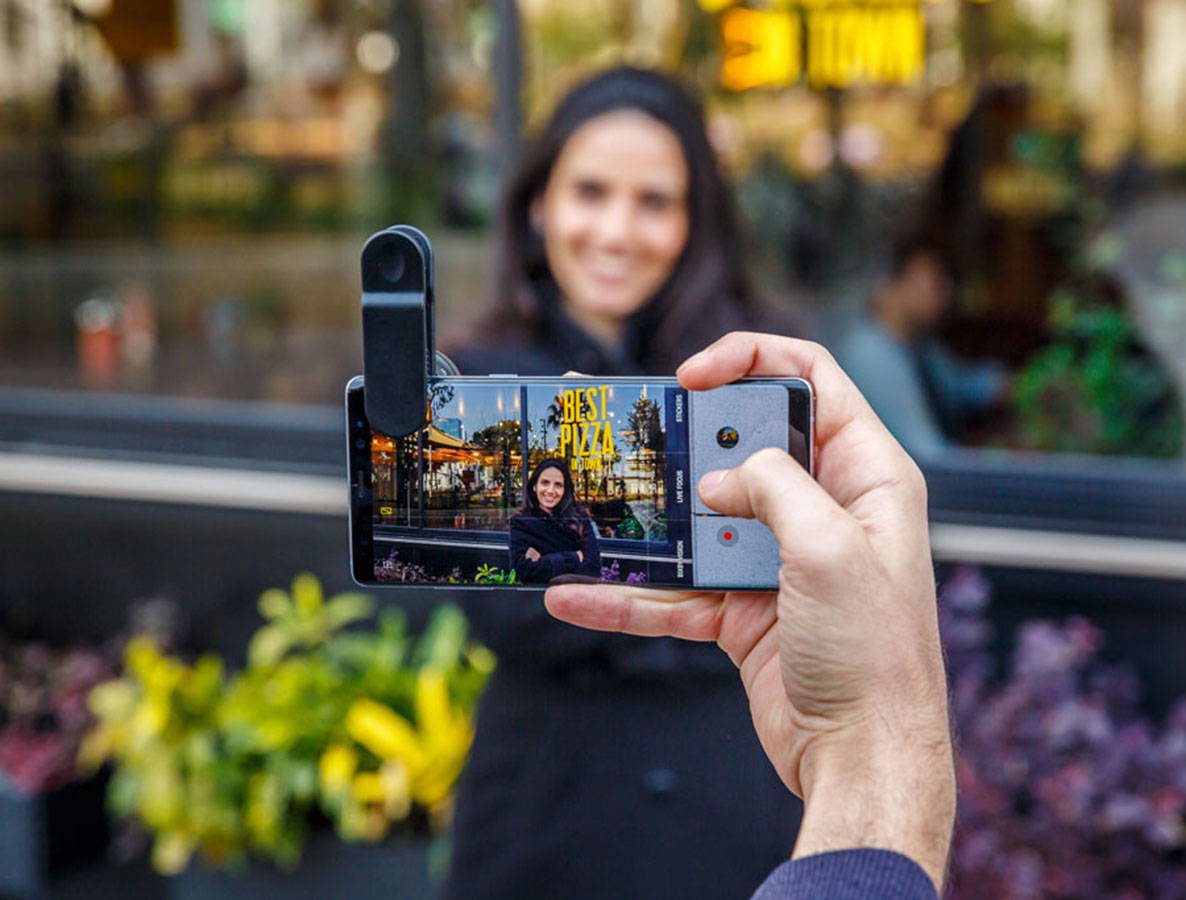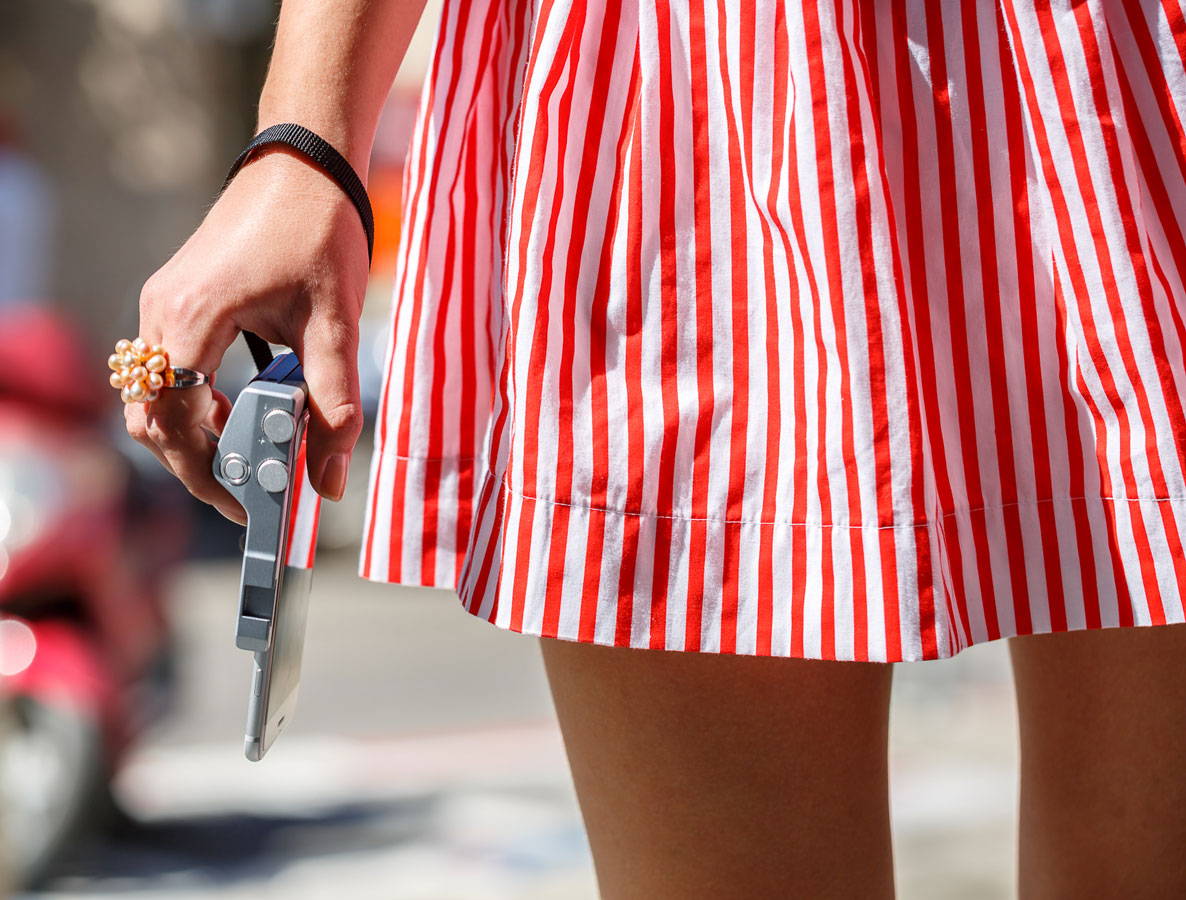 Five external control buttons
Unleash the power of your phone's camera with real physical controls in the grip body: multi-state shutter button, zoom ring, selfie button, exposure compensation wheel and smart wheel, and make the very best out of your phone's camera. 
Instantly start seeing the world through new angles
Pictar Smart Lens Wide / Macro offers two high-quality lenses in one compact body:  
The Wide Angle 16mm lens lets you capture twice as much information in each frame, and is especially suitable for landscape photography, hiking, urban photography, large group selfies and video shooting. 
The 12 X macro lens will open up a new world of amazing close-ups - whether it's a colorful butterfly resting on a flower or a juicy strawberry dipped in whipped cream on top of a cake in a trendy café. This lens will help you see amazing details in the most ordinary objects. Oh, and kids LOVE it! 
The Pictar Smart Lens Wide / Macro is made of a lightweight, high-quality aluminum body and high-quality glass that is designed to deliver great results time after time, ensuring low reflection and low flare.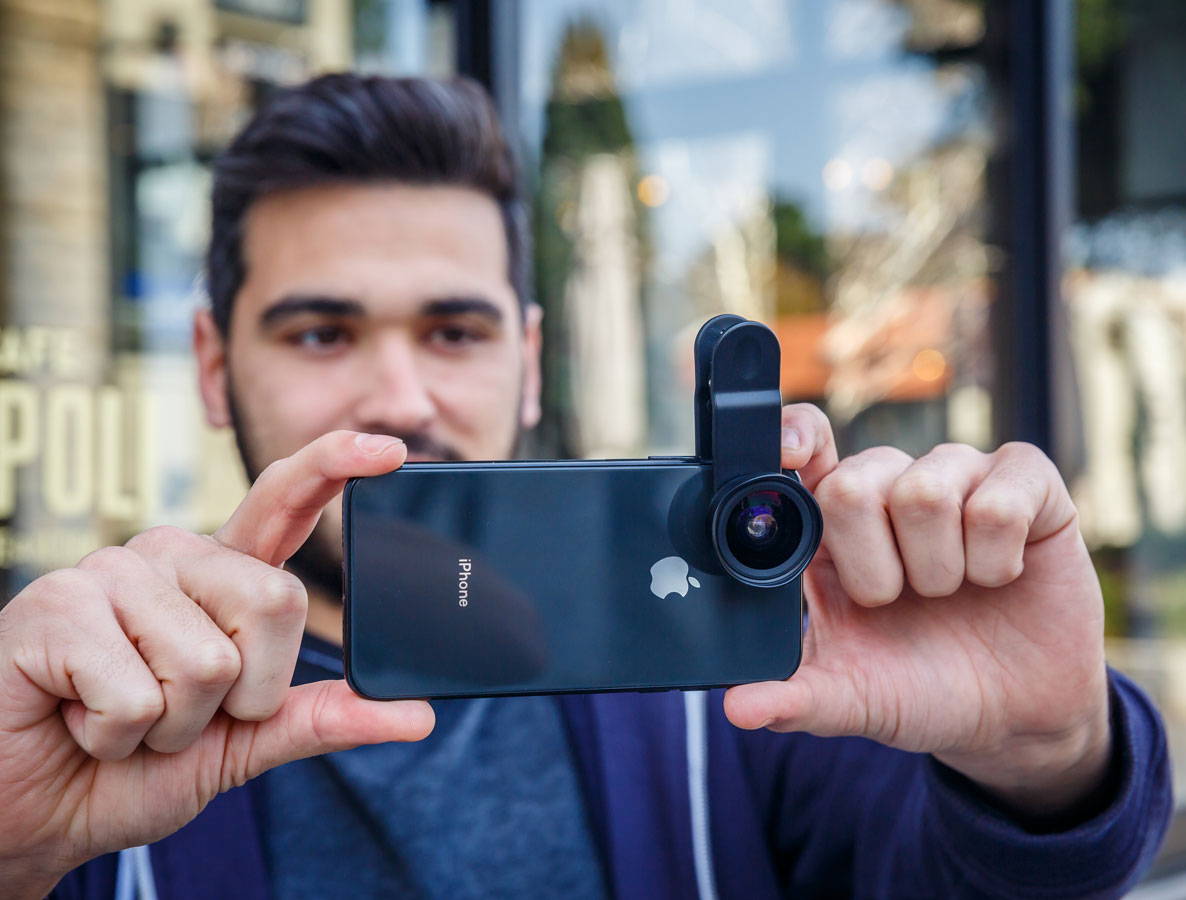 Wireless ultrasonic connection
The next generation of wireless connectivity uses a high voice frequency (18,500 – 20,000 khz) to transmit information between the grip's control panel and the phone. Enjoy instant connection between the smart grip and the phone and reduce drain on your phone's battery (relative to Bluetooth connection).