Pictar Smart Lens Telephoto 60mm is the first choice when it comes to portrait or street photography. The lens allows you to get 2 times closer to your subject, making it the perfect add-on to your mobile phone for landscape, travel and sports photography, or in any situation where it is necessary to get closer to a remote object. Our choice of high-quality optical glass and uncompromising production quality opens up an almost limitless opportunity for the contemporary mobile photographer to produce sharp, contrasted and rich images. The rigid aluminum body ensures the integrity of the optical elements of the lens even in particularly challenging situations. The lens includes a reliable, easy-to-use clip-on connector to instantly connect the lens to almost any phone - both front and back. The Pictar Smart Lens Telephoto 60mm includes the Pictar app that enables precise and easy adjustment of the lens to the body of the phone, 20 shooting modes that allow full control of all parameters of the mobile phone camera - to produce much better pictures and video. Like all Pictar lenses, Pictar Smart Lens Telephoto 60mm has a clip-on connection, a soft cloth carrying case and a front and back lens cover.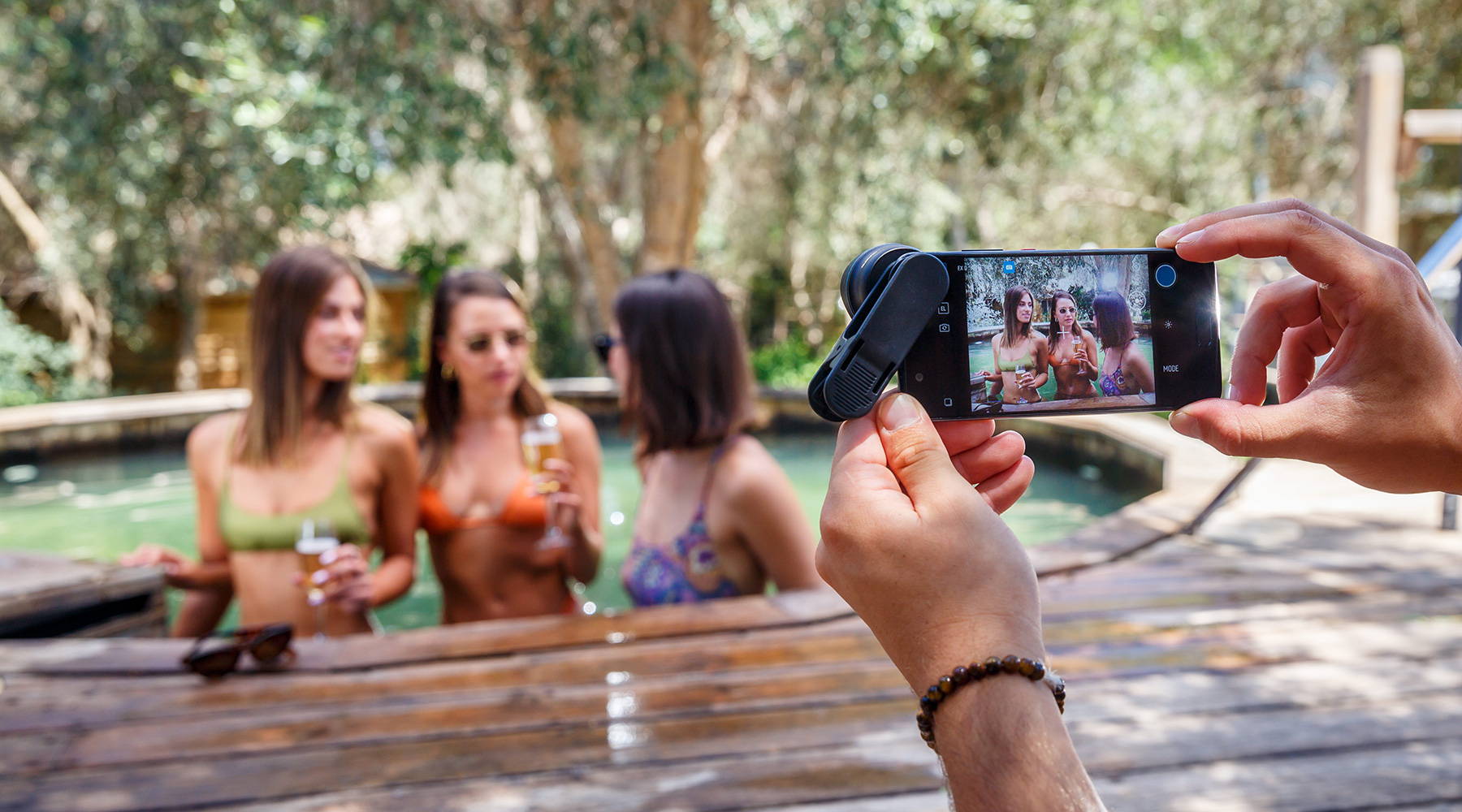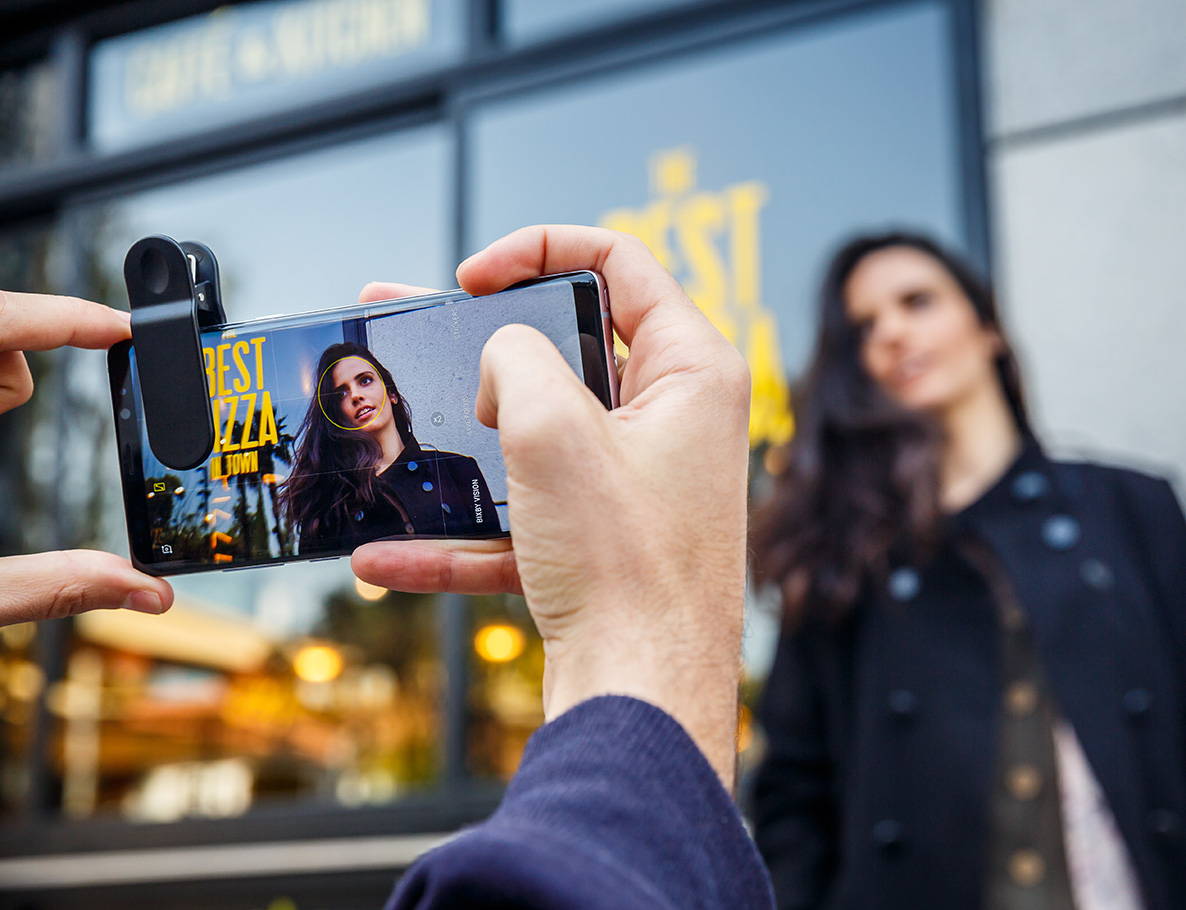 Expand the capabilities of your mobile phone!
With all due respect to your phone's digital zoom, every professional photographer will tell you that there is no substitute for a real quality telephoto lens that is designed to optically - and not digitally - get closer to your subject to produce sharp photos with rich color and great depth of field.
The Pictar Smart Lens Telephoto 60mm significantly increases the range of operation of your mobile phone's camera and allows you to get 2 times closer to your object.
It's especially useful in situations such as portrait and street photography, where the ability to approach your subject is sometimes limited, landscape photography for capturing distant scenes, family vacations, and sporting events. Like traveling but hate carrying heavy photographic equipment? Pictar's Smart Lens Telephoto 60mm allows you to leave your DSLR camera at home.
Incomparable size and price with uncompromising quality
The Pictar Smart Lens Telephoto 60mm made of a lightweight, high-quality aluminum body and high-quality glass that is designed to deliver great results, time after time. The lens consists of 5 elements arranged in 4 groups, with 7 different coatings for low reflection and low flare.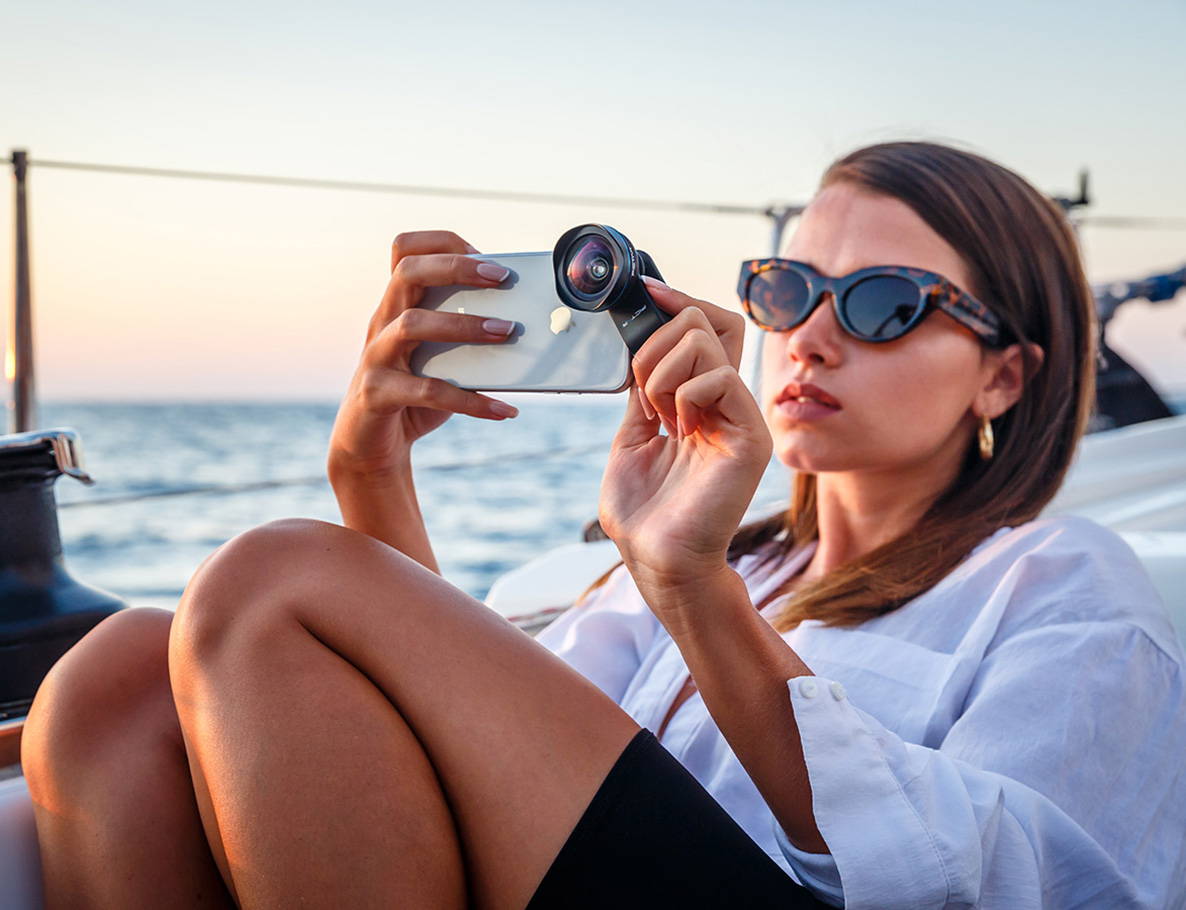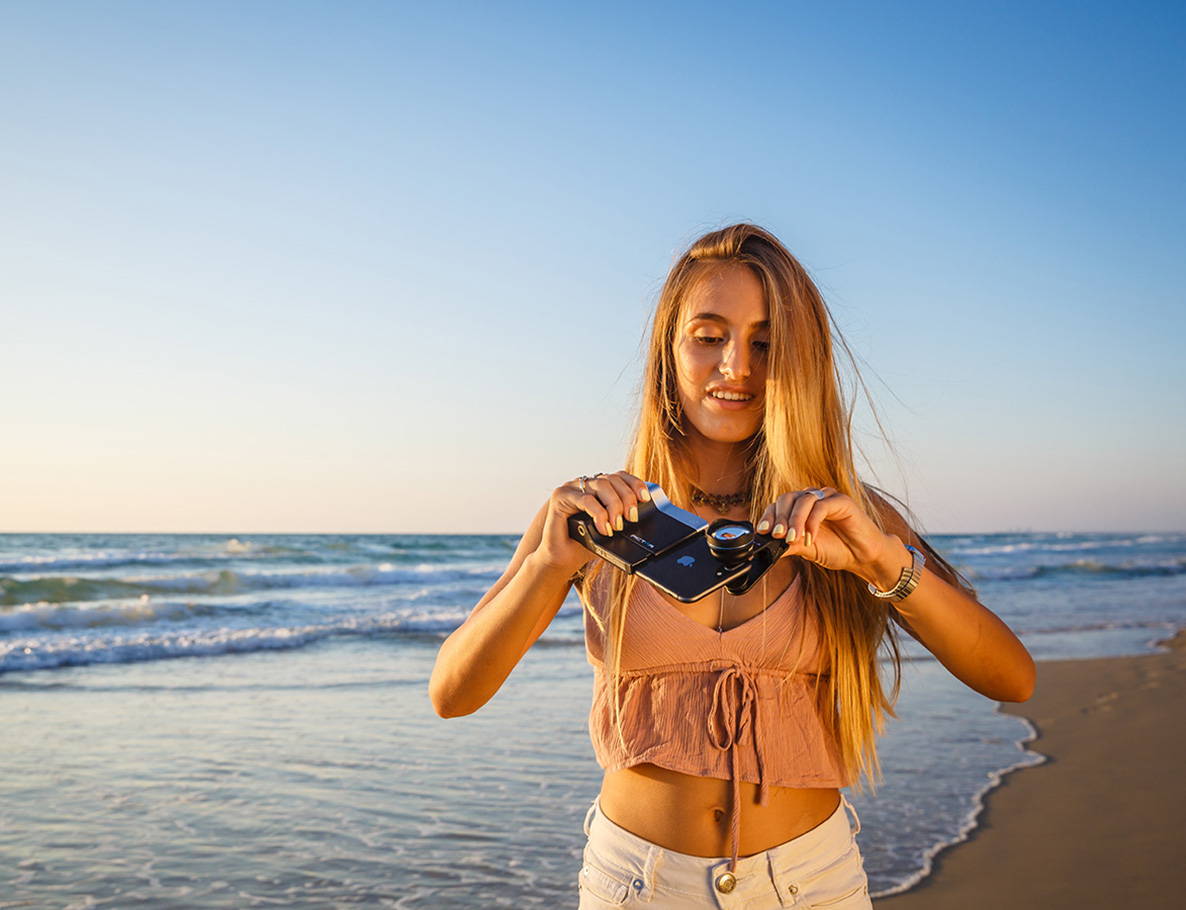 Universal clip-on connector - suitable for any phone
The universal clip-on mount allows the lens to be connected to almost any mobile phone on the market. The lens can be connected to both the front camera and the rear "selfie" camera.
The Pictar App was created to help mobile photographers produce much better stills and videos. The app is provided free of charge with the Pictar Smart Lens Telephoto 60mm. A unique mechanism installed in the Pictar app enables precise connection of the lens to the phone body, for perfect results every time. Download the app to enjoy the connection adjusting tool, automatic distortion correction, and 20 useful shooting modes to improve photos in a variety of situations and a wide range of options for image enhancement.